Island Tropical Foliage is 35 acres of unique tropical plants grown in Homestead, Florida. We ship around the United States, Canada and throughout the Caribbean. Customer service is our focus so call 305-245-0010 to find out for yourself. Some varieties we specialize in are agaves, echeveria, ferns, flowering trees, spring flowering, natives and much more. We love growing unique plants and we are always adding new varieties to our inventory. We welcome your visit or inquiry. To see an up to date availability please click on the "Current Availability" tab.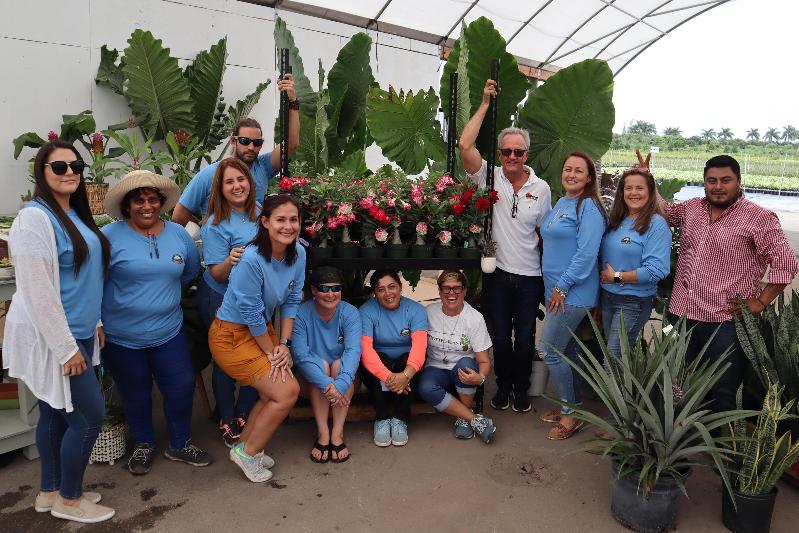 Island Tropical Foliage
We are a 35 acre nursery located in Homestead, Florida. We work with a wide variety of customers in the U.S. and Caribbean, providing wholesale plants, trees, and nursery supplies to retail garden centers, landscapers and landscape architects, home builders, commercial and residential builders, developers, hotels and resorts, and plant brokers. We've built a reputation for high quality and excellent customer service. Thank you for visiting our website! We warmly welcome you, and hope you'll contact us with any questions you may have, or to request a quote for your next order.
Featured plants for June 2020: Mangaves
Did you know that we are growing mangaves? Yes we are! What is Mangave? Mangave is a relatively new phenomenon, as a cross between the genus Manfreda and Agave. These rare hybrids combine the best of both worlds: the better growth rate and the interesting patterns of Manfreda and the habit and refinement of Agave. We are very excited about our new hybrids. Growers will appreciate the fast growth rate of Mangave, these hybrids finish more quickly than Agave, thanks to their Manfreda parentage. Our colection includes the following varieties: -'Falling Waters' -'Freckles and Speckles' -'Pineapple Express' -'Spotty Dotty' -'Lavender Lady' -'Mission to Mars' Call us for Availability on them.