Island Tropical Foliage is 35 acres of unique tropical plants grown in Homestead, Florida. We ship around the United States, Canada and throughout the Caribbean. Customer service is our focus so call 305-245-0010 to find out for yourself. Some varieties we specialize in are agaves, echeveria, ferns, flowering trees, spring flowering, natives and much more. We love growing unique plants and we are always adding new varieties to our inventory. We welcome your visit or inquiry. To see an up to date availability please click on the "Current Availability" tab.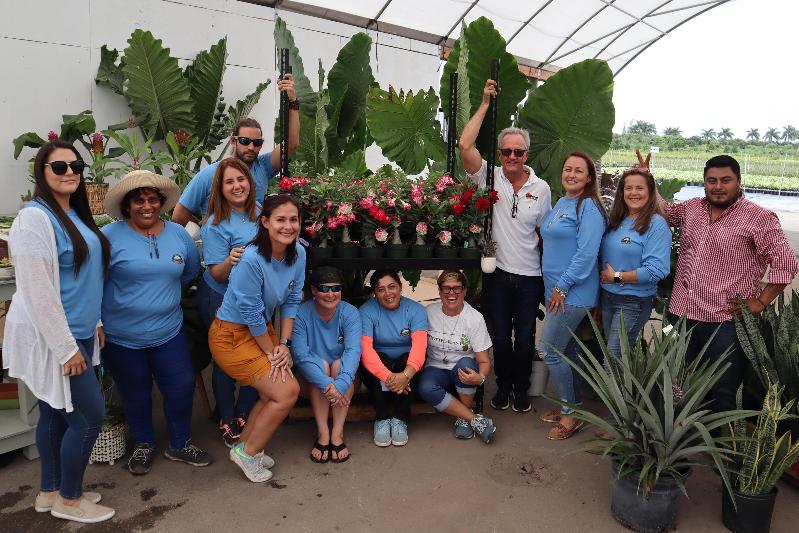 Island Tropical Foliage
We are a 35 acre nursery located in Homestead, Florida. We work with a wide variety of customers in the U.S. and Caribbean, providing wholesale plants, trees, and nursery supplies to retail garden centers, landscapers and landscape architects, home builders, commercial and residential builders, developers, hotels and resorts, and plant brokers. We've built a reputation for high quality and excellent customer service. Thank you for visiting our website! We warmly welcome you, and hope you'll contact us with any questions you may have, or to request a quote for your next order.
Featured plants for September 2021:
Rare Adenium Obesum, Grafted  "Triple Flower"
Adeniums go well with any project or setting. Keep them as an indoor plant or bonsai, or in a larger container, to bring a radiant tropical vibe to any setting. They come in an excess of radiant colors that stand out against its dark, lush leaves for an explosion of long-lasting tropical color. Blooms last for several days and generally come in large bunches. Their exotic trunks will continue to grow and provide you an ever-changing conversation piece. They store water in their wide trunks so you can be assured they'll survive heat waves and droughts with little attention. They are perfect for busy gardeners. If planted in the ground, they can grow about 6 feet or taller, so you can place them anywhere you choose.
Strings of …
String Succulents that Hang are becoming popular. What exactly are these beauties? These trendy plants belong to a genus of plants called senecio, which encapsulates more than 1,000 different varieties. These typically grow downward on a long, thin vine called a "string." "The 'leaves' resemble shapes of pearls, bananas, hearts, oval beads, and nickels, to name a few. They make excellent hanging plants to be displayed in hanging baskets, but are very attractive when allowed to 'spill' down shelves and window ledges. Check out below the ones that we are growing:
Strings of Pearls
Strings of Bananas
Strings of Dolphins
Strings of Fishhooks
Pilea Peperomioides 
P. peperomioides are more than easy to grow. Their vibrant green leaves contrast nicely with nearly any color. P. peperomioides require bright, indirect sunlight, and frequent waterings. Pilea will do best in a bright, indirect sunny spot in your home. Allow the soil to dry between waterings, as Pilea do not like soggy soil.