Island Tropical Foliage is 35 acres of unique tropical plants grown in Homestead, Florida. We ship around the United States, Canada and throughout the Caribbean. Customer service is our focus so call 305-245-0010 to find out for yourself. Some varieties we specialize in are agaves, echeveria, ferns, flowering trees, spring flowering, natives and much more. We love growing unique plants and we are always adding new varieties to our inventory. We welcome your visit or inquiry. To see an up to date availability please click on the "Current Availability" tab.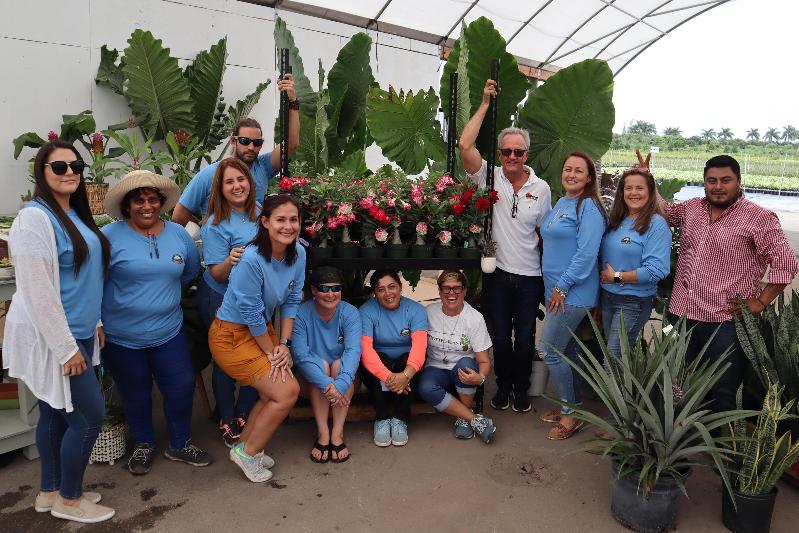 Island Tropical Foliage
We are a 35 acre nursery located in Homestead, Florida. We work with a wide variety of customers in the U.S. and Caribbean, providing wholesale plants, trees, and nursery supplies to retail garden centers, landscapers and landscape architects, home builders, commercial and residential builders, developers, hotels and resorts, and plant brokers. We've built a reputation for high quality and excellent customer service. Thank you for visiting our website! We warmly welcome you, and hope you'll contact us with any questions you may have, or to request a quote for your next order.
Featured plants for December 2020:
Sabal Palmetto "Cabbage Palm"
Sabal palmetto, also known as cabbage-palm, is one of 15 species of palmetto palm. It is native to the southern United States, as well as Cuba, the Turks and Caicos Islands, and the Bahamas. It grows up to 65 feet or 20 meters, it is hardy to USDA zone 8, it needs hot and humid summers to grow well. Maintenance of the cabbage palm tree is very easy and very adaptable. The cabbage palmetto is known to tolerate drought, standing water and brackish water. The Sabal Palmetto is the official state tree of Florida. 
Noronhia emarginata "Madagascar Olive"
A very tough tree well-suited for coastal and seaside locations, Madagascar olive is an attractive, upright oval, evergreen with six-inch-long, leathery, olive green leaves and a high tolerance for salt and wind. The crown appears to stay well-formed even right up on the coast where it is exposed to salt spray. It reaches a height of 20 feet with a 15 to 20-foot-spread.  It grows easily in full sun or partial shade, Madagascar olive is quite adaptable to a wide range of soils. This is a tough small tree which is suitable for many locations. Use it to create shade on a patio or grow it in a large, heavy container on a deck.
Pimenta Racemosa "Bay Rum"
Pimenta Racemosa is aa tree native to the Caribbean and northern South America. It is used in cooking and an essential oil is distilled to produce a fragrant cologne called bay rum; although bay rum is primarily rum, the concentrated essential oil is toxic and renders the product undrinkable. The tree is 4–12 m tall and the white flowers, about 10 mm wide, become black, oval fruits measuring 7–12 mm. The ideal conditions for P. racemosa are regular irrigation and bright sunshine.