Island Tropical Foliage is 35 acres of unique tropical plants grown in Homestead, Florida. We ship around the United States, Canada and throughout the Caribbean. Customer service is our focus so call 305-245-0010 to find out for yourself. Some varieties we specialize in are agaves, echeveria, ferns, flowering trees, spring flowering, natives and much more. We love growing unique plants and we are always adding new varieties to our inventory. We welcome your visit or inquiry. To see an up to date availability please click on the "Current Availability" tab.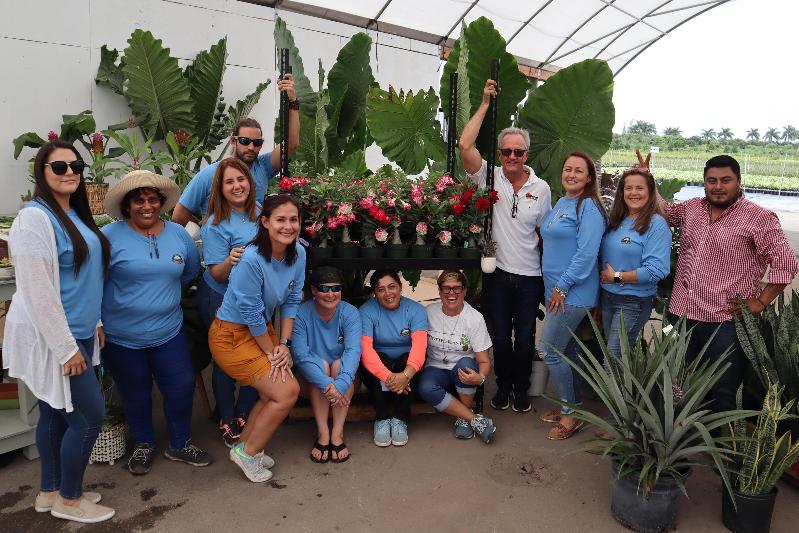 Island Tropical Foliage
We are a 35 acre nursery located in Homestead, Florida. We work with a wide variety of customers in the U.S. and Caribbean, providing wholesale plants, trees, and nursery supplies to retail garden centers, landscapers and landscape architects, home builders, commercial and residential builders, developers, hotels and resorts, and plant brokers. We've built a reputation for high quality and excellent customer service. Thank you for visiting our website! We warmly welcome you, and hope you'll contact us with any questions you may have, or to request a quote for your next order.
Featured plants for May 2021:
Tibuchina "Dwarf Jules"
Purple-flowering plants are prized in South Florida, and this little shrub will reward you with incredibly gorgeous royal-purple blossoms. The flowers appear on and off during the warmer months of the year. Purple actually goes with everything – it's especially showy mixed with yellows, oranges and white. And because this plant prefers a somewhat shaded spot, you can use it to create a pop of color in landscape areas that often have none. This dwarf shrub grows at a moderate pace to about 2-1/2 to 3 feet tall. Part sun to partial shade is an ideal location. It's tender and tropical, best in Zone 10 or the very warmest areas of Zone 9B that are right on the border. Protect from harsh winter winds and frost.
Lemon Bay Rum Spice Tree (Pimenta racemosa)
RARE – Super aromatic lemon scented, aromatic leaves can be used in cooking and the brewing of teas. Leaves contain aromatic oils frequently used for colognes and perfumes. Lemon bay is a beautiful, fairly straight tree with a mature height of 20 to 25 feet and exudes a refreshing scent lemon from all parts of the tree. Flowers are fragrant white, and delicately fluffy in appearance and slowly give way to small inedible, berry like fruit. Sometimes referred to as a Lemon Bayberry tree, this is a great smaller tree for the urban landscape or patio collection.
Madagascar Olive (Noronhia emarginata)
The Madagascar olive is a small tree that thrives in seaside locations and is amenable to growing in poor, compacted, often dry soils. The fruit can be eaten, and the species can be used as a hedge. Madagascar Olive is an attractive, upright oval, evergreen with six –inch-long, leathery olive green leaves. The crown appears to stay well-formed even right up on the coast where it is exposed to salt spray. It is a slow growing plant that can reach a height of 6 meters.