Island Tropical Foliage is 35 acres of unique tropical plants grown in Homestead, Florida. We ship around the United States, Canada and throughout the Caribbean. Customer service is our focus so call 305-245-0010 to find out for yourself. Some varieties we specialize in are agaves, echeveria, ferns, flowering trees, spring flowering, natives and much more. We love growing unique plants and we are always adding new varieties to our inventory. We welcome your visit or inquiry. To see an up to date availability please click on the "Current Availability" tab.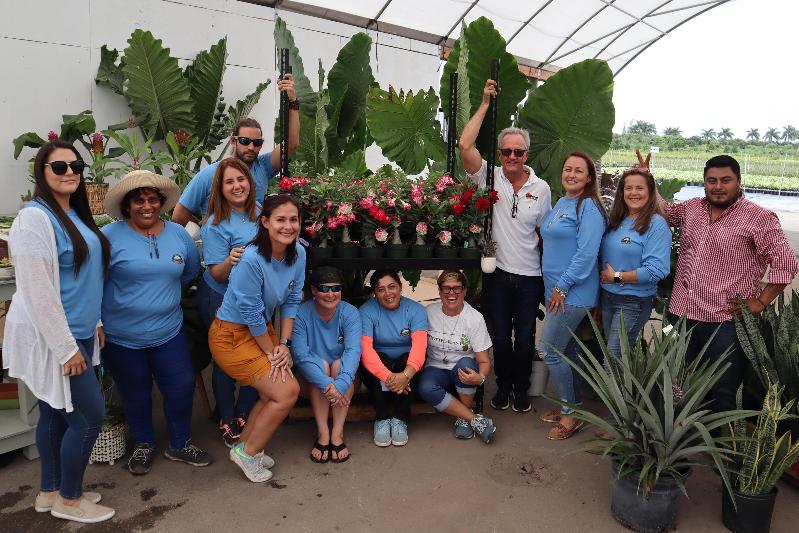 Island Tropical Foliage
We are a 35 acre nursery located in Homestead, Florida. We work with a wide variety of customers in the U.S. and Caribbean, providing wholesale plants, trees, and nursery supplies to retail garden centers, landscapers and landscape architects, home builders, commercial and residential builders, developers, hotels and resorts, and plant brokers. We've built a reputation for high quality and excellent customer service. Thank you for visiting our website! We warmly welcome you, and hope you'll contact us with any questions you may have, or to request a quote for your next order.
Featured plants for August 2020:
Yucca Color-Guard
Equisetum Horsetail Reed
Philodendron Monstera.
Commonly known as Adam's Needle, Yucca 'Color Guard' bears bright creamy-yellow leaves with green edges. During the cooler months of fall and winter, the light leaf centers take on rose overtones. Plant in full sun to part shade, four to six hours of sun each day is optimal. Soil should be well drained. It is tolerant of all soil types and all soil pH levels. The Color Guard Yucca has average to low water needs.
Horsetail Reed, Equisetum hyemale, is a very desirable and versatile plant. It has unique tubular jointed stems. A true vertical evergreen. Makes a great background plant for your pond's edge. Horsetail grows only 3 feet high. Caring for horsetail is easy once planted. Soil should remain wet at all times. If you are growing in a container, keep an eye on moisture levels and water accordingly. Keep old stems pruned for best performance.
Monstera Deliciosa, Nicknamed the "swiss cheese plant", is famous for its quirky natural leaf holes. A vibrant green beauty, it can give any interior space instant jungle vibes, and only gets better with time. Thrives in bright to medium indirect light. Not usually suited for direct sun but can be acclimated to withstand it. Water every 1-2 weeks, allowing soil to dry out between waterings. Increase frequency with increased light.